How to Choose the Best Furnace Repair & Replacement Company in Minneapolis-St. Paul Area
Minnesota winters are tough on furnaces. During several months of cold weather each year, your heating system is forced to work its hardest to keep your home at a comfortable temperature. After enduring years of strain, your furnace will eventually need to be either repaired or fully replaced; and it's important to pick the right heating company for the job.
Are you looking for reliable heating technicians to replace or repair the furnace in your Twin Cities area home? Keep reading for a few tips on how to choose the best local HVAC company.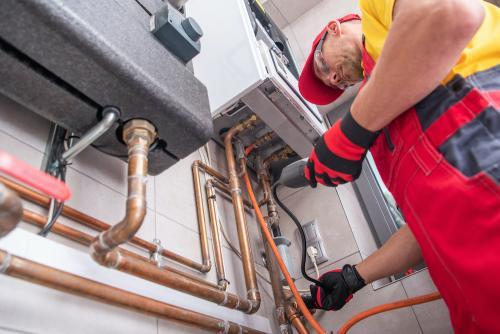 3 Ways to Pick the Most Reliable Furnace Replacement Company
Check Online Reviews - When trying to find a

reliable heating service company

in the Minneapolis-St. Paul area, it's probably best to start by searching online. You can probably trust furnace repair companies that have good reviews on resources such as Google, Yelp, Facebook and the Better Business Bureau. This will also help you to weed out unreliable furnace replacement technicians who have a large number of bad reviews.

Make Sure They're Licensed & Insured - Repairing furnace issues and replacing heating systems are challenging processes that require training and experience to be performed properly. Furnace replacement companies in Minnesota need to be licensed by the state to perform these services. Make sure any company you work with has obtained the proper licensing. You should also ask if your heating service company is insured. In the event that a new furnace doesn't work properly or hasn't been installed correctly by technicians, insurance guarantees that the issue will be resolved without more money out of your pocket.

Schedule an In-Home Estimate - As a test of a furnace repair company's abilities, have them send heating technicians to your Twin Cities home for a service estimate. This will give you a chance to gauge the company's competence. If they're reliable, they should be able to quickly determine what's gone wrong with your furnace and offer estimates on the service charge to repair or

replace your furnace

. If they have a hard time determining what's wrong or seem dodgy when you ask about pricing, you might be dealing with amateurs. It's also a good idea to compare the estimate they quote you to others in the area. Quotes that are exorbitantly high and quotes that are suspiciously low are both red flags.
The Twin Cities' Top Furnace Replacement Technicians
If your heating system has broken down and you need to have it repaired or replaced, just leave it to the best local HVAC company. Contact Airic's Heating & Air Conditioning Inc. today to schedule furnace repair or replacement services for your home in the greater Minneapolis-St. Paul area!